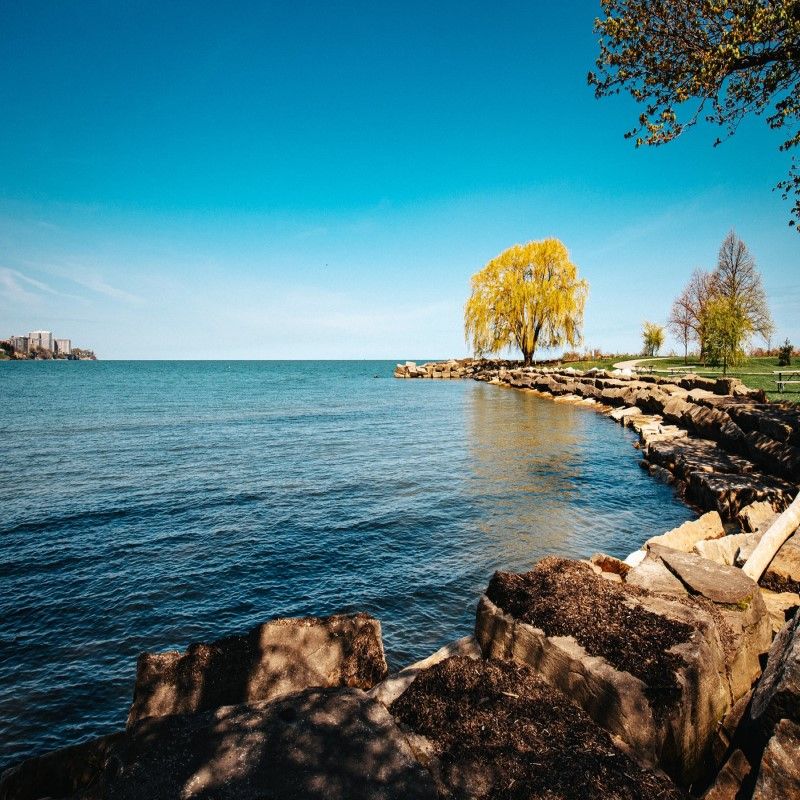 Northeast Ohioans are fortunate to have dozens of great parks to explore. Many are part of the Cleveland Metroparks. Don't let summer pass you by without getting out to some of the areas most beautiful natural destinations. Check out the Ohio rivers, waterfalls and wildlife while giving yourself a physical and mental health break. Here are 10 of our favorites.
10 Ohio Nature Parks To Visit
Acacia Reservation
The Acacia Reservation is a 155-acre nature park located in Lyndhurst, Ohio. Visitors can take a walk around the 1.7-mile paved loop trail, which is a great option for those who may struggle with unpaved hiking trails.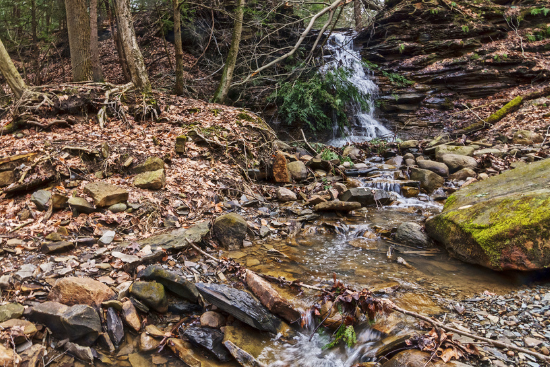 Bedford Reservation
Spanning across 2,200 acres, the Bedford Reservation features a deep gorge carved out by Tinker's Creek, stunning waterfalls and a scenic overlook that provides breathtaking views. Visitors can hike or bike along one of the many trailheads and stop by incredible natural sights such as Bridal Veil Falls, the Great Falls of Tinker's Creek, Viaduct Park or the Tinker's Creek Gorge Scenic Overlook.
Brecksville Reservation
The Brecksville Reservation has a little something for everyone and boasts a wide variety of terrains that house different species of flora and fauna. Visitors can hike along one of the many trails, including a section of the Buckeye Trail, and pay a visit to beautiful natural sights such as the Chippewa Creek Gorge Scenic Overlook, Tallgrass Prairie and the popular Deer Lick Cave.
Cuyahoga Valley National Park
The expansive Cuyahoga Valley National Park is the only national park in Ohio and includes everything from forests and rolling hills to wetlands and waterfalls. Visitors can hike, bike and run along one of the many trails, including sections of the Ohio and Erie Canal Towpath Trail, and visit popular attractions like Brandywine Falls.
Euclid Creek Reservation
The Euclid Creek Reservation features a wide variety of amenities for visitors to enjoy, including the Quarry Picnic Area, Highland Picnic Area, the lovely Bluestone quarries, and the popular Wildwood Marina, Villa Angela Beach and Euclid Beach Park.
Huntington Reservation
The Huntington Reservation and beach located in Bay Village provides lovely picnic areas that provide breathtaking views of Lake Erie. If you're looking to take a relaxing stroll along a beach, this is the perfect place to go!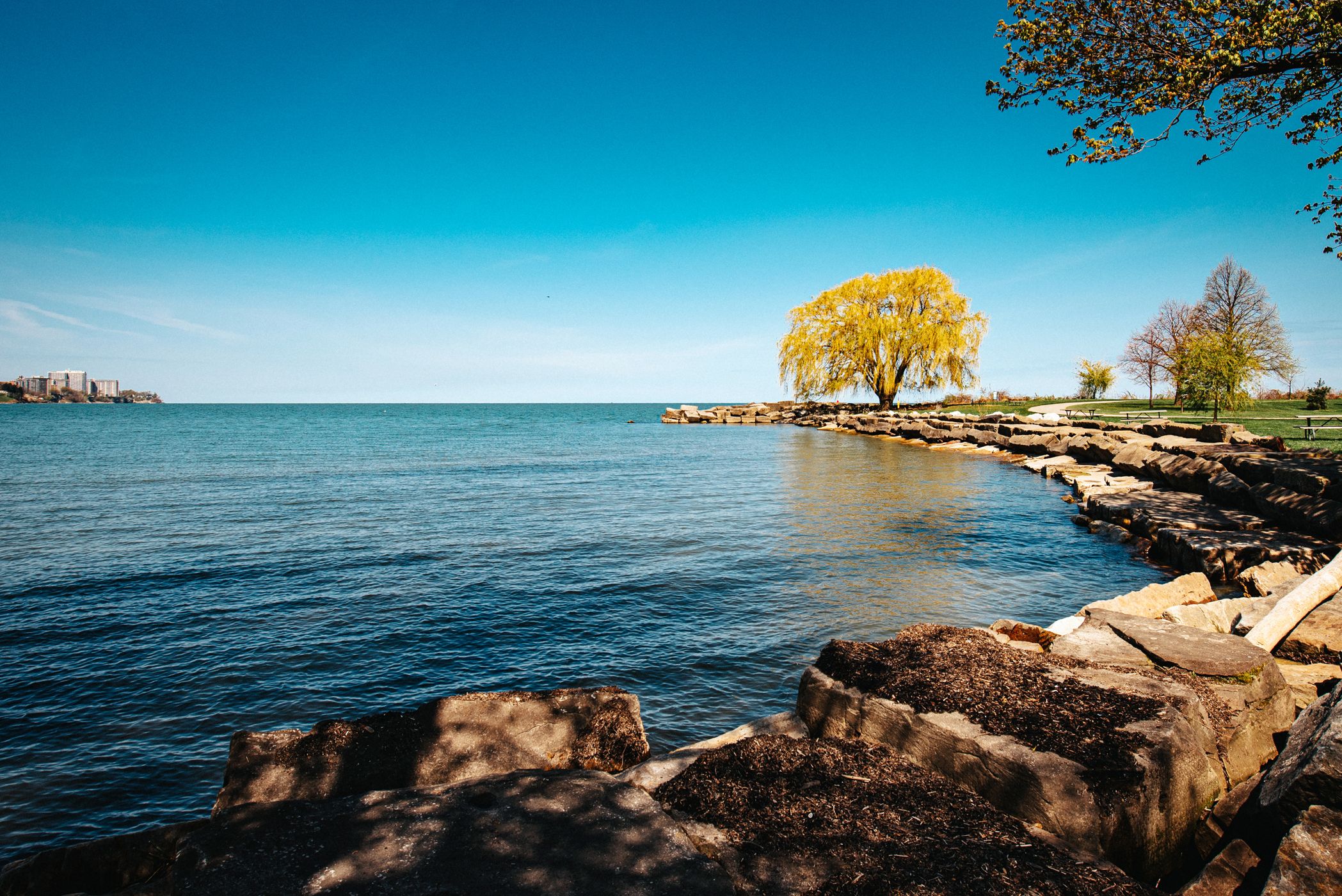 Lakefront Reservation (Edgewater Park)
The Lakefront Reservation includes the highly popular Edgewater Park, which features 9,000 feet of shoreline to walk across and enjoy spectacular views of Lake Erie and the Cleveland skyline. Stop by the stunning open air Edgewater Beach House for snacks, a local brew or a cocktail.
North Chagrin Reservation
Spanning across Mayfield Village, Willoughby Hills and Gates Mills, Ohio the North Chagrin Reservation provides visitors with a combination of outdoor recreation areas and beautiful wildlife sanctuaries. Hike along the trails, relax at the Old River Farm Picnic area, go fishing at Strawberry Pond, or check out popular attractions like the Buttermilk Falls Scenic Overlook and Squire's Castle.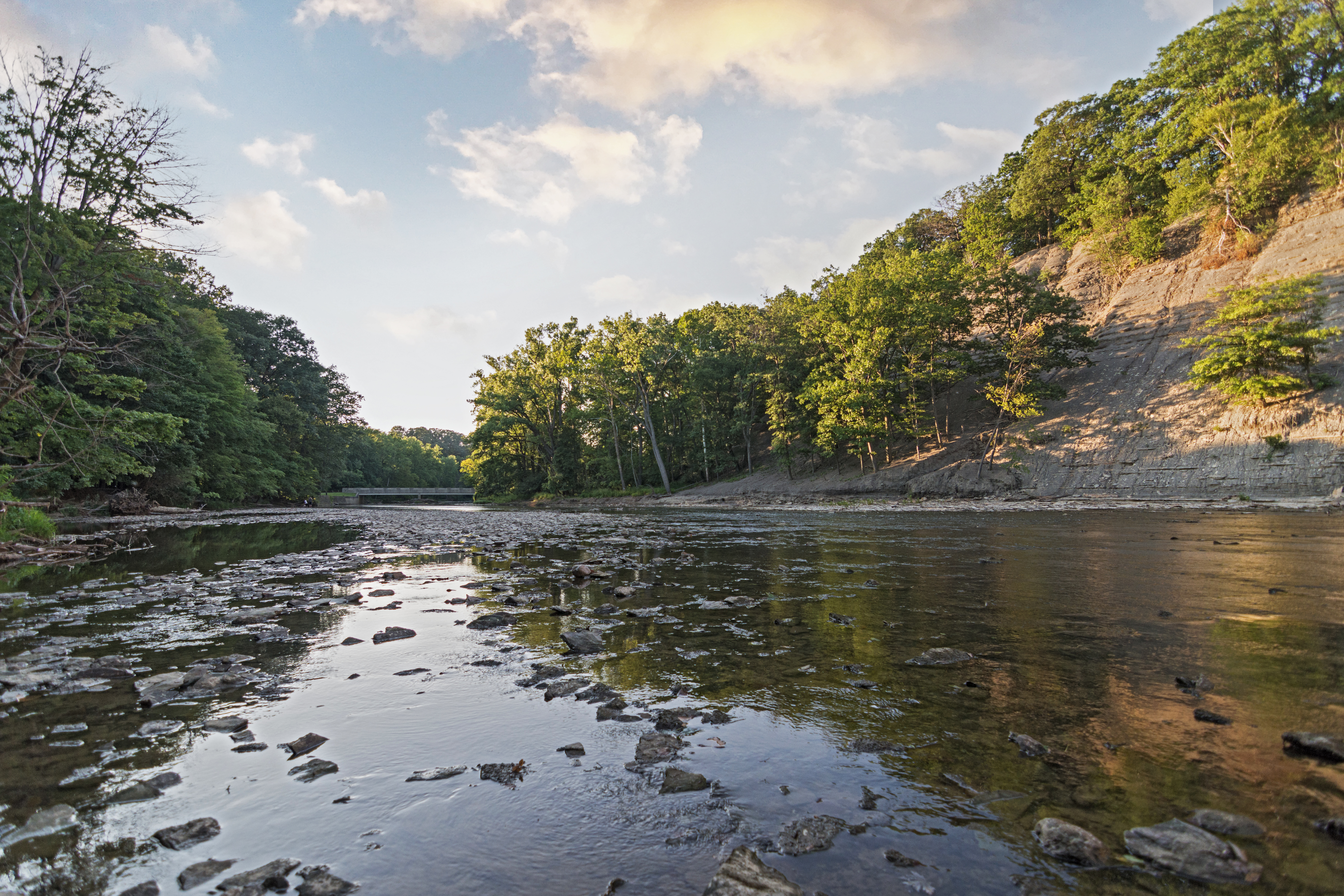 Rocky River Reservation
The Rocky River Reservation stretches across Berea, Brook Park, Cleveland, Fairview Park, Lakewood, North Olmsted, Olmsted Township, and Rocky River, Ohio. Gorgeous nature trails wind throughout the landscape of the reservation, which includes forests, wetlands and meadows. Visitors can hike along one of the many stunning trails or check out popular natural attractions such as the Berea Falls Scenic Overlook, Morley Ford Fishing Area, and Oxbow Lagoon.
South Chagrin Reservation
The South Chagrin Reservation located in Bentleyville, Solon and Moreland Hills features beautiful hiking trails, quarry rocks, an arboretum, and the popular Polo Field. Take a walk around the Polo Field Trailhead or Jackson Field, or have a picnic and go fishing around Shadow Lake.
Visit www.clevelandmetroparks.com for more info and have fun exploring!
About the Author
As a Young Team agent, Bobby is focused on providing an extraordinary client experience. His goal is to understand your real estate needs and turn them into reality. With his intimate understanding of the local Ohio housing markets and ability to analyze current real estate trends, Bobby is an expert resource for all your real estate needs. Looking to sell your home? Partner with Bobby to maximize your home sale.